PHYSIOFIT DUBAI
Chiropractic Treatment
Chiropractic is a drug and surgery free modality of treatment concerned with the diagnosis, management and prevention of mechanical disorders of the musculoskeletal system (spine); Chiropractors practice under the consensus that there is a significant interrelationship between the spine and the nervous system.
The Chiropractic Concept
NON-SURGICAL
NON-INVASIVE
NON-PAINFUL
EVIDENCE BASED
EFFECTIVE TECHNIQUE
Chiropractic is the science and healing art of correcting and restoring joint mobility.
Chiropractic care ensures that the spine works properly to maximize normal nerve flow and minimize pressure on the nervous system from stress and postural strain or injury, leading to pain, dysfunction, and decreased quality of life.
Achieved by hand through gentle specific spinal manipulations in the form of high velocity, low impact thrusts.
Chiropractic care aims to relieve pain, promote healing, restore and maintain function, reduce the likelihood of re-injury, restore proper motion, and prevent accelerated degenerative spine disease.
Chiropractic is not just about relieving pain; it's about enhancing even the seemingly healthy person's function, performance, and quality of life.
Comprehensive Chiropractic Healthcare
Comprehensive chiropractic healthcare goes much further. It all comes back to wellness, defined as not simply the absence of sickness. Wellness suggests a proactive lifestyle approach, which results in optimal physical, emotional, and social well-being. This involves learning how to get healthy and stay healthy by practicing positive health habits and giving up harmful ones. To do this, we teach people to listen and respond to their bodies warning signals before illness interrupts life's activities. The chiropractor's role is to facilitate and increase the potential for health so we can live life to its fullest.
What to expect after treatment
Many patients feel immediate relief following chiropractic treatment, but some may experience mild soreness or aching, just as they do after some forms of exercise. Current literature shows that minor discomfort or soreness following spinal manipulation typically fades within 24 hours.
After a pain-relief phase, and concurrently during treatment, rehab is used to help you get back to functioning optimally, with recommended stretches, strength-building exercises and activities to be performed at home.
The recommended stretches and exercises will complement and improve the effectiveness of your treatment.
Meet our
Chiropractor
Mickael Malle
15 years experience
Born in Normandie, France, from age of 19 until 26, Mickael devoted himself fully in the pursuit of professional cycling. He was a member of France's National Road Cycling team in the youth category and become a professional after obtaining his baccalaureate. Through his period of time he participated in international races around the world and was the champion in overall ranking of the Madagascar and Mauritius Tours.
As a professional cyclist, Mickael realized it was a critical to receive good treatment for sports injuries, and was particularly grateful for the support of his chiropractor throughout his practices and competition. It spurred the interest and desire in him to be able to do the same for people suffering from pain and set him ambition towards being a chiropratic doctor. Thereafter, Mickael graduated from Franco- European Institute of Chiropractic (IFEC) in Paris.
Upon obtaining his diploma, he worked in France and in Vietnam (American Chiropratic Clinic) serving athletes, children adults and seniors.
The experience of his past cycling career is a distinct advantage for Mickael in treating pains and injuries with a deep understanding from the perspective of athletes. For him, the most gratifying rewards in his practice.
He has a holistic approach to optimize the wellbeing of his patients. He uses different techniques that adopt to everyone.
Mickael loves travelling and discovering new cultures. During his free time he likes to practice different sports.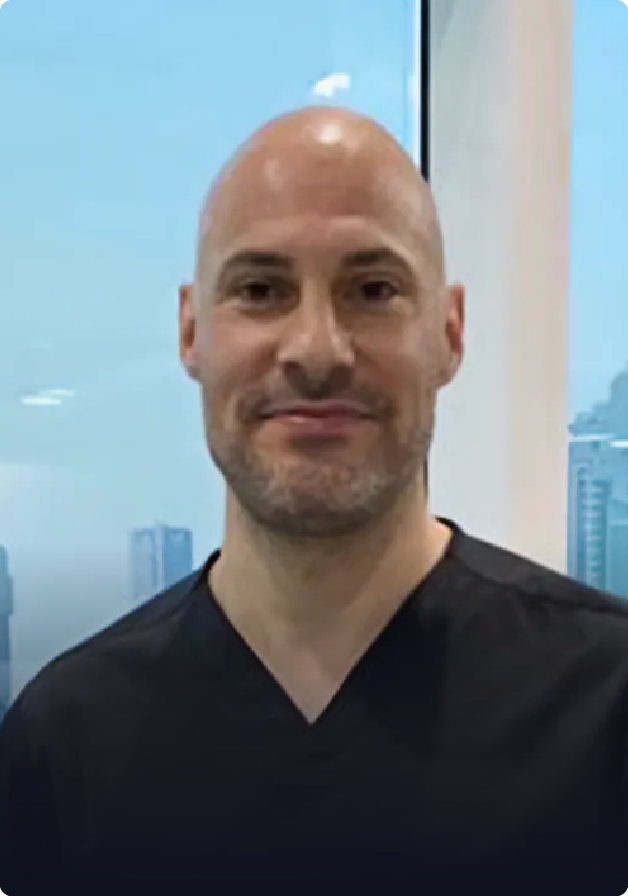 Chiropractor
Mickael Malle
Book an appointment
Take the first step in ensuring a pain free lifestyle, or gain your confidence back on the sports field by getting in contact with us today.
What's Next
Visit us for a consultation
Our consults allow you to meet our team and give you insight into the treatment you will require.
Begin your journey of recovery
Once you clearly understand and commit to the recovery plan set out by our experts, we will begin treatment.
Track each milestone
We will measure and track every success to ensure you are consistently informed of where you are in your recovery journey.